March 31, 2022 @ 11:45 am

-

1:15 pm
Webinar Schedule:
11:45 am – 12:00 pm Login, Housekeeping
12:00 pm – 1:00 pm Webinar, Including Q&A
1:00 pm – 1:15 pm Virtual Networking, Additional Q&A
1:15 pm Webinar Ends
ABOUT THE PRESENTERS: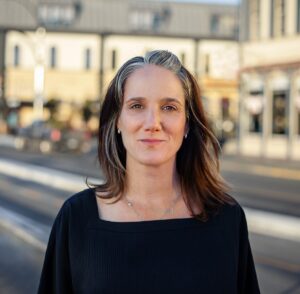 Lisa Westerhoff, Principal
Integral Group
With over ten years of industry experience, Lisa Westerhoff leads the Sustainability Policy and Planning team at Integral Group in Vancouver, where she works with local governments, universities, developers, and industry organizations to create policies and strategies for a low-carbon built environment. Lisa holds a Ph.D. in urban sustainability from UBC, and now brings her expertise in climate change, sustainability, and resilience planning in coordinating projects ranging from zero-emissions buildings plans to post-occupancy evaluations, energy, and carbon disclosure policies, and city-wide climate and energy strategies. She has designed and led several stakeholder and community engagement processes in planning for climate, energy, and sustainability policy. Lisa also holds a Master's degree in climate change resilience and adaptation and was the winner of the Canada Green Building Council's Green Building Champion Award in 2019.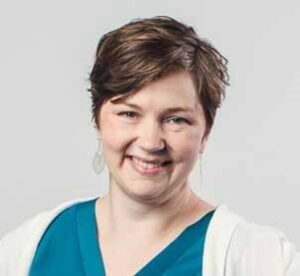 Darla Simpson, Sustainability Services Manager
SES Consulting
Darla Simpson has been working in the field of sustainability for over twenty years, the last ten of which have been as the Sustainability Services Manager for SES Consulting – an energy efficiency engineering firm. She has extensive experience engaging diverse audiences to take action on climate change through program design, education and outreach. She earned a BSc. from the University of Alberta in Environmental Conservation Sciences, an interdisciplinary degree blending hard science, engineering and economics. This helped her develop the skills to translate complex technical information for public audiences. Ten years working in the non-profit field on energy efficiency and climate change is where she learned to apply that knowledge, helping communities to adopt technologies and best practices at home and work. Since then, Darla has also developed and delivered numerous programs including Metro Vancouver's Strata Energy Advisor pilot program, the North Shore Municipalities' Jump on a New Heat Pump program and Fraser Basin Council's First Nations Home EnergySave training program.
ABOUT THE TOPIC:
Making the Case for a Strata Energy Advisor Program
The Pembina Institute estimates we will need to retrofit 4.5% of the building per year between now and 2040 in order to meet our provincial climate targets, a tall order considering the many challenges that stand in the way. This is especially true of the 680,000 strata units in BC, given their complex ownership structures, the financial constraints they face, and the dizzying array of choices many strata councils face while lacking deep technical knowledge. However, there are many benefits to be reaped from deep energy and emission retrofits in strata-owned buildings, making a program to support them of the utmost importance. Join this session to learn about the challenges and opportunities that a Strata Energy Advisor program can address in supporting strata owners reduce their emissions while increasing resilience, health, comfort and energy savings.
WEBINAR PRESENTATION:
Making the Case for a Strata Energy Advisor Program

 

Lisa Westerhoff
Integral Group
Darla Simpson
SES Consulting
March 2022