February 24, 2022 @ 11:30 am

-

2:00 pm
ABOUT THE PRESENTERS: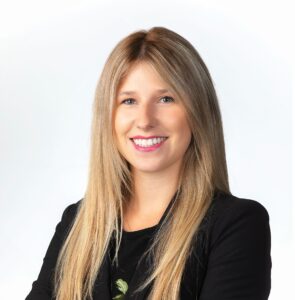 Mila Barbour is a Program Manager for the Innovative Technologies team on FortisBC's Conservation & Energy Management department where she is responsible to lead the identification and evaluation of new emerging technologies to support emission reduction opportunities for FortisBC customers. Mila is a graduate from the University of British Columbia Sauder School of Business Marketing & Sales Management program and has over 11 years of project management experience, leading a diverse range of projects and programs in both the public and private sectors. She feels inspired to drive innovation in energy efficiency to support the reduction of BC's carbon footprint to meet current and future climate action targets.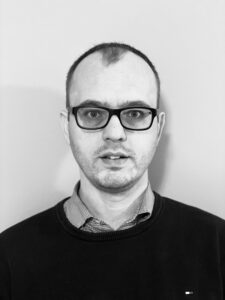 Steve Arnold is the Director of Operations and Co-founder of BES-Building Energy Solutions Ltd; A mechanical, electrical and energy engineering consultancy located in Vancouver, BC. Steve brings over twenty-five years of practical building engineering and management experience to the Team. He has successfully applied innovative design solutions to projects in the industrial, office, retail, residential, hospitality, entertainment and laboratory sectors across Canada, the US and the UK – a country renowned for its leadership in sustainability development.
As a Certified Measurement and Verification (M&V) Professional and project manager, Steve is involved in numerous FortisBC M&V Pilot Studies to investigate the performance of new innovative technologies in BC. BES recently completed a FortisBC Pilot to investigate the performance of a GAHP (Natural Gas Absorption Heat Pump) in DHW (Domestic Hot Water) applications at numerous test facilities. Steve was the project led responsible for energy analysis, engineering design, construction, project management, M&V and presentations. Steve's design-build and M&V background lends to the seamless design, tender and implementation of retrofit projects. Through open communication and a holistic design perspective, Steve is able to advance sustainable design practices, and ensure real results.
ABOUT THE TOPIC:
The Next Generation of Gas Heating, presented by Building Energy Solutions and FortisBC
In this webinar, we will give you a technical overview of the technology and the benefits of installing gas-fired heat pumps. We will also explain why FortisBC is investing in this new technology and will share results of our commercial pilot studies.
Gas Absorption Heat Pumps Key Facts:
Can reduce emissions by up to 50% when switching from standard efficiency natural gas equipment.
Can have efficiencies greater than 100% meeting the CleanBC's Roadmap to 2030
Can operate off of both renewable natural gas today and hydrogen in the future offering a path to net zero emissions.
REGISTRATION:
Please Note: This is an Online Webinar. During registration please enter an active email address with the ability to receive an Access Code and Instructions for the Webinar.
All webinars will be hosted online using Zoom, unless otherwise stated.
Education Credits:
This luncheon seminar qualifies for 1.0 AIBC Core Learning Unit. To receive credit, enter a valid AIBC Registration Number during the online registration process.
To register for this event, click on the following link: Registration for Online Webinar Thursday, February 24, 2022