February 28 @ 11:30 am

-

2:00 pm
About the Presenter: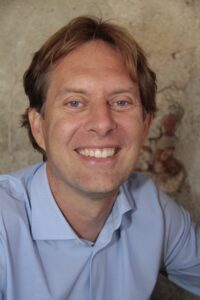 Christopher Radziminski, Building Policy Engineer
City of Vancouver
Chris works in Development, Buildings & Licensing at the City of Vancouver and is a Professional Engineer, a Professional Biologist and a certified Small Water System Operator. He works closely with Phillip White, Manager of Plumbing and Mechanical Inspections, on the development and implementation of policies in the Vancouver Plumbing By-law (VBBL Book II), and his presentation will reflect both of their work. His background includes a B.Sc. in Microbiology, an M.A.Sc. in Civil Engineering and a Certificate in Power Equipment Mechanics.
About the Topic: City of Vancouver Rainwater Management Policy – Why and What; and an open discussion on How as it pertains to the building envelope and details
Aging sewers with capacity constraints coupled with increasing population and building density … what could go wrong? Private properties in the City of Vancouver will be asked to do more in the coming years to manage their discharges to the public sewer system by integrating a means of rainwater retention into their building designs, such as green roofs, retention planters and detention tanks. The design of these elements involves a number of consultants – building enclosure, architect, mechanical, civil and landscape architect – but where does each of our responsibility stop and start, and how do we work together to achieve the intent?
This presentation is tailored to design professionals (engineers and architects) and suppliers, and introduces proposed changes to rainwater management requirements that have implications for all new buildings in the City of Vancouver. The latter part of the presentation will be an open dialogue among attendees on what has worked, what we need to focus on, how we work with other disciplines, and what suggestions we have for the City as it refines this policy for the future.
SEMINAR PRESENTATION:
City of Vancouver Rainwater Management Policy – Why and What; and an open discussion on How as it pertains to the building envelope and details

 

Christopher Radziminski
City of Vancouver
Feb 2023
City of Vancouver Letter
Re: Proposed Plumbing Requirements for New buildings: Rainwater Management and Public Health Protection Measures

 

City of Vancouver
March 2023