BCBEC invites you to join us this September for our annual one-day symposium.
This year we will examine how fundamentals in the building envelope industry are put into practice. Industry professionals will explore new and existing technologies, the legislated Building Act and case studies from a range of areas, including building energy requirements, below grade construction, spray foam insulation and the living building challenge.
Be part of the conversation on building envelope fundamentals, new technologies, and research results.
Event eligible for Continuing Education credits.
2015 BCBEC Conference & AGM Registration:
(Updated August 13, 2015)
All Registrations MUST be accompanied with a 2015-16 Membership.
If you are unsure if your Company/Organization has purchased a 2015-16 membership, please call BCBEC (604) 294-0037 first before attempting to register, or alternatively email info@bcbec.com
* If your Company/Organization has already renewed their 2015-16 Corporate Membership, and you wish to add another Attendee to a registration, please use the "Additional Corporate AGM & Conference Attendees ONLY link.
AIBC and RCI Course Credits:

AIBC Course Credits: 6.25 Core Learning Units
RCI Course Credits: 5.5 CEHs
During the online registration process, the attendee(s) will have the option to enter an AIBC and/or RCI Number for Course Credits.
BCBEC will have the forms for course credits available to attendees at the Conference & AGM.
Important Registration Deadlines:
(Updated Sept. 5, 2015)
Final Registration Deadline: Tuesday, September 22nd, 2015 (12:00 Noon)
2015 BCBEC Conference & AGM Program: 


(Updated September 16, 2015)
2015 BCBEC Conference Speakers (Updated September 19, 2015)
Conference Presentations:
Please note: presentation pdfs/ppts will be posted on the Presentations Archive Page as we receive them.
(Updated September 29, 2015)
7:00 – 8:00 am

REGISTRATION, BREAKFAST & TRADESHOW

8:00 – 8:10 am

WELCOME DELEGATES

Opening Session
8:10 – 8:50 am

Spray What?
 
Harold Louwerse
Morrison Hershfield Ltd.

8:50 – 9:05 am

BCIT POSTERS EXHIBIT

Second Session
9:05 – 9:45 am
An Overview of the Building Act
 
Jarrett Hutchinson


Building & Safety Standards Branch

9:45 – 10:15 am

MORNING BREAK & TRADESHOW

Third Session
10:15 – 10:55 am
Living Building Challenge Applied: Insights and Lessons from Van Dusen Botanical Garden Visitor Centre
 
Rebecca Holt & Harley Grusko
Perkins + Will
Fourth Session
10:55 – 11:35 am
90.1-2010 and NECB 2011 – Their Adoption with Conditions, and How This Affects Your Building Envelope
Greg McCall
City of Vancouver

11:35 – 12:35 pm

AGM & LUNCH

Keynote Speaker
12:35 – 1:30 pm
Leverage Your Leadership Strengths
 
Tracy Hutton

 
Fifth Session
1:30 – 2:10 pm
BEC Talks – Below Grade:
A Creek Runs Under It
 
Michael Blackman
Read Jones Christoffersen Ltd.
BEC Talks – Below Grade:
Detailing Construction and Control Joints
William Tran
Levelton Consultants Ltd.
 

2:10 – 2:25 PM

BCIT POSTERS EXHIBIT

Sixth Session
2:25 – 2:40 pm
Professional Development Opportunities – What is available in our Building Envelope Industry?
Jason Teetaert
SMT Research
BCBEC Past-President
and
Nichole Wapple
Sense Engineering
AGM Planning Committee

2:40 – 3:10 PM

AFTERNOON BREAK

Seventh Session
3:10 – 3:50 pm
Your Last NAFS Presentation: Specifying with NAFS Under Part 5 and Part 9
Al Jaugelis 
RDH Building Engineering Ltd.
Eighth Session
3:50 – 4:30 pm
The Zen and the Art of Guard Design
Leonard Pianalto 
Read Jones Christoffersen Ltd..

4:30 – 4:45 pm

CLOSING REMARKS
Funding Partners: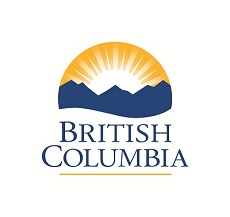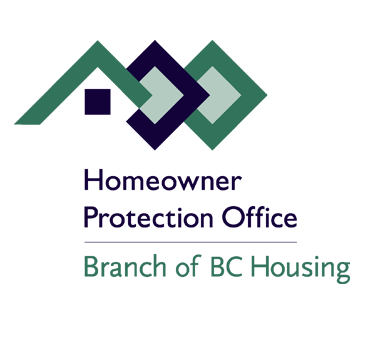 Gold Sponsors: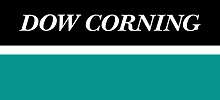 Exhibitors:
BCIT Building Science Graduate Program
Carlisle Syntec Systems (Enercorp)
Dupont Canada
GAF
Henry Company Canada
Intercoast Building Solutions Inc.
Menzies Metal Products
PowerHouse Building Solutions
SIGA
Siplast
Sto Canada
Tremco Roofing & Building Maintenance
Friends of Foundation:
Cascade Aqua-Tech Ltd.
2015 BCBEC Conference and AGM Sponsorship Opportunities:
(Updated August 4, 2015)
Platinum Sponsorship: Platinum Sponsorship Registration
Gold Sponsorship: Gold Sponsorship Registration
Exhibitors Sponsorship: Sold Out
Additional Sponsorship Representative: Additional Sponsorship Rep. Registration
Friends of Foundation Donation: How To Donate To BCBEC Foundation
Accommodation:
Please make arrangements for your own accommodation. BCBEC has not arranged for any special hotel rates.