Speakers' Bios and Detailed Conference Presentation Summaries:
(Updated September 19, 2015)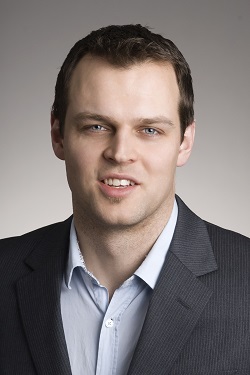 Harold Louwerse
Morrison Hershfield Ltd.
Harold Louwerse, BTech, RRO is a field technologist with Morrison Hershfield Ltd. (MH) and works with the Building Science and Energy Division as a building science consultant and roof inspector. Harold has been involved in the construction industry in Alberta and BC for over 15 years and joined MH in 2006. Harold has been heavily involved in design and field review of many institutional buildings throughout BC, many of which have used spray polyurethane foam (SPF) insulation and has also helped to develop, implement, grow, and manage MH's Quality Assurance Program (QAP) with several spray foam manufacturers. Harold has also evaluated many of BC's spray foam applicators working on construction sites around the province today and has performed hundreds of spray foam inspections.
Presentation: Spray What?
Spray foam is increasingly being used in buildings in many different applications: as a sealant, an insulator, and as a critical barrier – air barrier, vapour barrier and moisture barrier. However, different foams do different things and understanding each type of foam will help the industry design and specify the right products for the right applications.
This talk will cover:   The pros and cons of spray foam, understanding the different spray foams available on the market today, code and other practical considerations when designing assemblies with spray foam, where spray foam can be used and where caution is required.  We will also review some photos of what can go wrong with spray foam in the field (troubleshooting).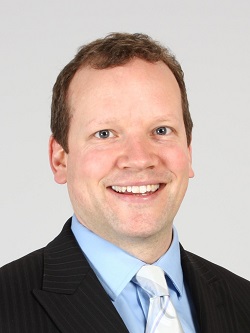 Jarrett Hutchinson 
Building & Safety Standards Branch
Jarrett Hutchinson is the Acting Executive Director of the Building and Safety Standards Branch of the Province of B.C. In his experience with all three levels of government, he has actively worked with the development, application and enforcement of codes, standards and policies at a municipal, provincial and national level.
Presentation: An Overview of the Building Act
Brief summary of presentation: The Building Act is B.C.'s first act dedicated just to building and construction. Passed in spring 2015, the act introduces three main changes aimed at streamlining and modernizing B.C.'s building regulatory system. Learn about the changes and how they'll affect you and others working in the building construction sector.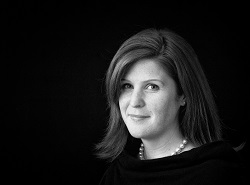 Rebecca Holt
Perkins + Will
Rebecca Holt, M.Urb, LEED AP BD+C, ND is a Sustainable Building Advisor in the Vancouver office of Perkins+Will.  She consults on a variety of work related to sustainability concepts and high performance design for buildings and communities. As an advisor to design teams, Rebecca works extensively with performance metrics and rating systems.  She is a trusted advisor the Canada Green Building Council, and consulted to the International Living Future Institute on the development of the Living Building Challenge 2.0.  She is a key member of the team working to certify the Van Dusen Botanical Garden Visitor Centre as a Living Building.   Rebecca often speaks and lectures to a range of audiences on the value of sustainable design, accounting for performance in the built environment and sustainability rating systems and frameworks.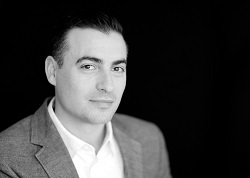 Harley Grusko
Perkins + Will
An Associate and Project Architect in the Vancouver office of Perkins+Will, Harley Grusko, Associate, Architect AAA, LEED AP focuses on projects that balance quality design with high environmental performance. Harley is a key contributor to the firm's technologically innovative projects;  as the lead designer of the award winning VanDusen Botanical Garden Visitor Centre, Harley was involved in the project from the earliest concept sketches through to the digital 3D computational design and finally construction administration.  Harley has lectured extensively on a wide variety of topics ranging from construction innovation, 3D computational design, leading-edge sustainable design, and beauty in architecture.
Presentation: (Rebecca Holt & Harley Grusko)
Living Building Challenge Applied: Insights and Lessons from Van Dusen Botanical Garden Visitor Centre
This presentation will provide an overview of the Living Building Challenge, in the context of the Van Dusen Botanical Garden Visitor Centre. Insight from the design team will focus on the intersection of energy, water and materials strategies as they relate to building performance and the Living Building Challenge program.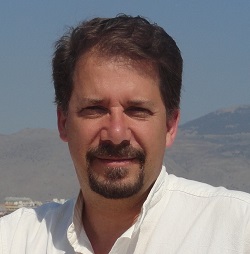 Greg McCall
City of Vancouver
Mr. Greg McCall is the City of Vancouver's Energy Policy Specialist responsible for energy policy development, implementation and enforcement for new and existing buildings within the city. Vancouver's recognized leadership in building energy has allowed Mr. McCall the opportunity to sit on several committees that guide energy policies at the provincial and national levels. Mr. McCall's energy compliance checklists for the City of Vancouver were recently used as models to co-develop the NECB 2011 compliance checklist presently available from NRC to provinces adopting the NECB. Previous to joining the city, Mr. McCall was the Sustainable Building Design Manager for a local architectural firm known for its lead in sustainable design. As a mechanical engineer, Mr. McCall's experience in the consulting world, coupled with his experience in program development, allows him to comprehend the effects of city policy and develop systems that add value at both the policy and implementation levels.
Presentation: 90.1-2010 and NECB 2011 – Their adoption with Conditions, and How This Affects Your Building Envelope
Building energy performance has been a design consideration for decades but is increasingly being used to assess energy efficiency and GHG emissions. More and more jurisdictions across North America are recognising the benefits of improved building energy performance and are taking action by adopting energy bylaws and energy standards. Recently, Canada's National Research Council has revised the old MNECB and released the 2011 National Energy Code of Canada for Buildings, which is quickly being adopted by various provinces and territories across the nation. Leading jurisdictions, those with building energy requirements already in place, are moving forward as well with compliance enforcement processes necessary for building permit issuance. This presentation will look at today's energy requirements for BC and the City of Vancouver with an emphasis on building envelope, and what both the industry and building officials can do to ease this transition.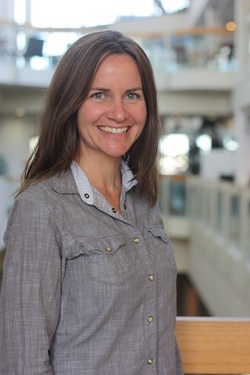 Tracy Hutton
Keynote Speaker
Tracy Hutton has focused the last 10 years of her career exploring, experimenting with and supporting the Strengths Revolution. She was a collaborator on Marcus Buckingham's last two books Find Your Strongest Life and StandOut and continues to support the work of The Marcus Buckingham Company as a strengths coach and program facilitator. Prior to joining Marcus, she was VP of Employee Experience for Placemaking – the real estate development arm of Intrawest. Most recently, she headed leadership development at lululemon athletica – where she focused on bringing a strengths based perspective to people development.
Tracy is a certified professional co-active coach, she holds a Masters Degree in Leadership from Royal Roads University and she's currently earning her stripes as Mom to 4 year old, Oden: the biggest adventure yet.
Presentation: Leverage Your Leadership Strengths
Please join us for this valuable interactive workshop with facilitator Tracy Hutton, who will guide us through discovering, understanding and leveraging our unique strengths. During this workshop we'll debunk myths surrounding performance and gain important insights into the real definition of a strength and how to identify them in ourselves and others. These insights will be used to create a personal strength statement and equip you to leverage your natural advantages to produce positive results in both your business and personal life.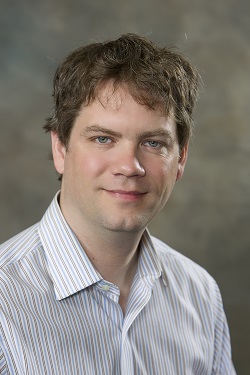 Michael Blackman 
Read Jones Christoffersen Ltd.
Michael Blackman, P.Eng, FEC, LEED®AP BD+C is an Associate and Sustainable Design Advisor in the Structural Restoration and Building Science Team with Read Jones Christoffersen Ltd. and the Office Manager of RJC's newest location; Kelowna. He is a structural engineer and has been consulting for 17 years focusing on structural evaluation and structural restoration and prime consulting for existing buildings. Michael is former chair of APEGBC's Sustainability Committee and a former member of APEGBC's Climate Change Task Force. In 2008, he was recognized by APEGBC as their Top Young Professional for his commitment to the profession of engineering and his involvement in the community. Michael is a 2009 nominee for Engineers Canada's Young Engineer Achievement Award and in 2011 Michael was named a Fellow of Engineers Canada. Michael has a passion for the future of people and the existing buildings in which we live, work and play. RJC promotes building durability as a key feature of sustainable structures. RJC is one of Canada's leading Structural, Restoration, and Façade engineering practices, with over 400 employees in 9 offices.
Presentation: BEC Talks – Below Grade: A River Runs Under It
Properties in Vancouver and the Metro Vancouver region are set in a stunning surrounding, and water is often a feature of those surroundings. While we are all familiar with issues that can result from not addressing water from the sky, buildings are also susceptible to water from the ground. This presentation will feature Vancouver's creek-side history, consider the durability concerns that result from groundwater, explore remediation methods and begin to consider what to do in a context where water is a valuable resource.
William Tran 
Levelton Consultants Ltd.
William Tran, P.Eng is a Project Consultant with the Building Science Division at Levelton Consultants Ltd. William has had over 7 years of engineering consulting and project management experience working in the low, mid and high rise residential, commercial, and institutional sectors throughout the Lower Mainland. William has managed several new construction projects from the initial design phase to the occupancy phase, including regular design and review of below-grade waterproofing.
Presentation: BEC Talks – Below Grade: Detailing Construction and Control Joints
Jason Teetaert, SMT Research
BCBEC Past-President
and
Nichole Wapple, Sense Engineering
AGM Planning Committee
Presentation: Professional Development Opportunities – What is available in our Building Envelope Industry?
This presentation will provide an overview of some education / professional development opportunities that are available for consulting professionals, trades, contractors, and students in the building science and building enclosure industry. Topics covered will include college and university programs, professional associations, designations, and other conferences, seminars, and training programs available.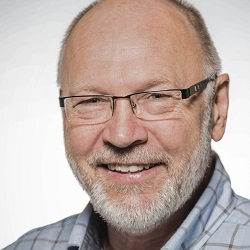 Al Jaugelis
RDH Building Engineering Ltd.
Al Jaugelis is a fenestration specialist with RDH Building Engineering Ltd. and frequently presents on aspects of the North American Fenestration Standard (NAFS) to various audiences in both BC and other provinces. Specializing in both air-water-structural and energy performance issues, Al has a keen understanding of fenestration industry standards, testing, and certification programs in both Canada and the US. Al's consulting role includes reviewing and preparing fenestration specifications with reference to current standards, including NAFS, and assisting fenestration product manufacturers with testing and energy performance issues.
Al is currently an associate member of the CSA A440 Committee, an active member of the Fenestration Canada Technical Committee and the NRCan Energy Efficient Fenestration Steering Committee, and is a technical consultant member of the American Architectural Manufacturers Association (AAMA). He writes about NAFS on the NAFS in Canada blog.
Presentation: Your NAFS Presentation: Specifying with NAFS Under Part 5 and Part 9
Building on previous talks on NAFS and the Canadian Supplement, this presentation takes a careful look at how NAFS is referenced in the building code, and adds critical insights gained from NAFS lab testing in both Canada and the US. Al draws on his intimate knowledge of the standard, his testing experience, and his active participation on relevant industry committees to clarify the place and use of NAFS in Part 5 and Part 9 of the Code.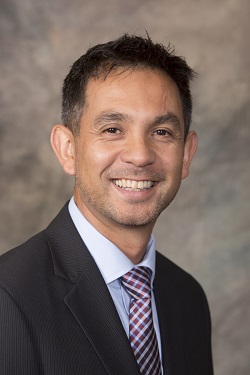 Leonard Pianalto
Read Jones Christoffersen Ltd.
Leonard Pianalto, Read Jones Christofferesen Ltd. Associate M.Sc. (Civil), P.Eng., FEC, LEED ®AP is an industry leader in glazing and cladding design, fall protection consulting and post disaster earthquake planning.
Leonard graduated from the University of British Columbia (B.Sc.) in 1993. Following a number of years as a prime consultant and project manager on public infrastructure building projects, Leonard returned to school to complete his Masters in Civil Engineering at the University of Calgary in 2001. His research there was funded by the Natural Science and Engineering Research Council of Canada (NSERC) Scholarship.
Prior to joining Read Jones Christoffersen Ltd. (RJC) in June of 2007, Leonard worked in the fall protection manufacturing industry and then as a specialty structural engineering consultant primarily serving the glazing and cladding industry.
He was the principal editor of the 2010 and 2014 revisions to the Glazing Systems Specifications Manual, the de facto industry standard. He has also been the past chair of the Canadian Glass Association's Technical Committee and the Structural Engineers Association of British Columbia Professional Practice Committee.
Leonard is a natural mentor and educator both within RJC and within the industry. He won RJC's Rick Banman Mentorship Award in 2010, and has been a part-time instructor at the British Columbia Institute of Technology (BCIT) in the School of Construction and the Environment since 2012.
Leonard is a registered Professional Engineer with the Association of Professional Engineers and Geoscientists of British Columbia (APEGBC). Currently Leonard sits on the APEGBC Building Code Committee; and is the past Chair of the Board of the Fenestration Education Society of British Columbia.
Presentation: The Zen and the Art of Guard Design
This talk is aimed at reviewing the APEGBC guard design guide. Individuals involved in the design, fabrication and installation of guards may be interested to attend. Topics in guard design will include the following:
– common pitfalls in the implementation of guards in buildings;
– how to conduct and rely on testing;
– basic structural design considerations;
– and using glass in guards.