February 21, 2018 @ 12:00 pm

-

1:30 pm
About the Presenter: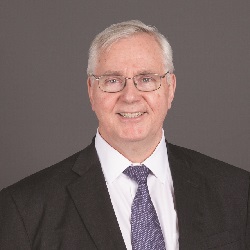 Jeff Harris, Jensen Hughes
Jeff Harris is a licensed architect in the states of Washington, Oregon, Colorado and Hawaii who provides forensic analysis of design and construction defects related to property damage and personal injury on behalf of attorneys, insurers and property managers.  He has particular expertise in building enclosures, exterior wall coverings, windows, roofs, structures, mechanical systems; water damage resulting from construction defects; and injuries resulting from design, construction and maintenance defects on floors, sidewalks, ramps and parking lots. His forensic analyses include historic code research and construction document review.  Prior to joining CASE in 2003, Mr. Harris had over 20 year of experience providing comprehensive architectural design services for residential, commercial, institutional, transportation, parking and health care facilities.
Mr. Harris' broad depth of knowledge and experience allows him to employ various methods of well-established forensic analyses in his investigations including both intrusive and non-destructive testing methods. These include infrared thermography, light metering, data logging of hygrothermal measurements, measuring air movement within structures using a micromanometer, ground penetrating radar, Excel Variable Incidence Tribometry™ for measuring slip resistance of floors and other walking surfaces. As an architect, Mr. Harris possesses a comprehensive understanding of the interrelated components of finishes, structure and building systems that architects routinely coordinate during the design and construction and remediation of buildings.
About the Topic:
Hot New Trends in Building Cladding: Code Requirements for Fire Rating Assemblies in Building Envelope  
Will include (not necessarily in this order):
Code requirements in the U.S. & Canada for combustible, non-compbustible, rated, and unrated assemblies
Case studies of fires in building envelope materials
Types of materials and related safety testing standards and reality.
Burning questions afterwards
New Location: Hotel Grand Pacific, 463 Belleville Street, Victoria, BC 
Parking: Underground parking
Seminar Presentation:
Hot New Trends in Building Cladding: Code Requirements for Fire Rating Assemblies in Building Envelope
Jeff Harris 
Jensen Hughes
Feb 2018