January 28, 2021 @ 11:45 am

-

1:15 pm

11:45 am    Registration, housekeeping
12:00 pm – 1:00 pm    Presentation (approx. 40-45 min.) followed by Q&A
1:00 pm – 1:15 pm Webinar still open, general discussion among attendees
1:15 pm    Webinar Ends
ABOUT THE PRESENTER: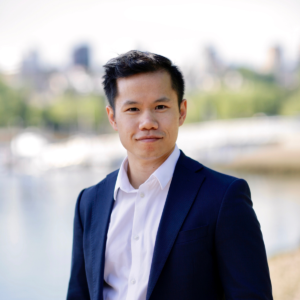 Anthony Pak, P.Eng., MSc
Principal at Priopta and Founder of CLF Vancouver
Anthony is the Principal at Priopta, a leading firm with deep expertise in Life Cycle Assessment (LCA) for buildings. Priopta empowers architects and engineers with the data and knowledge they need to reduce embodied carbon. Anthony is also the founder of CLF Vancouver—the first local hub of the Carbon Leadership Forum—which organizes local events that empower industry professionals to radically reduce embodied carbon from buildings and infrastructure. Since 2019, CLF Vancouver has inspired over 25 other cities to start CLF local hubs. He now also serves as the CLF Regional Hub Director supporting local hubs across Western North America and Asia-Pacific. He is a Professional Engineer with a Masters in Industrial Ecology from NTNU, which is a leading LCA research group in Norway. Anthony distills the latest developments and knowledge on embodied carbon through his presentations to leading design firms and at industry conferences (e.g. CaGBC, ILFI, RAIC, AIA NY, PHC).
ABOUT THE TOPIC:
Our industry has mostly ignored embodied carbon, even though it will account for almost half of total new construction emissions globally between now and 2050. This talk will provide an overview of embodied carbon in the building industry, including:
Why Embodied Carbon Matters
How Embodied Carbon compares with Operational Carbon
Policies and Standards that address Embodied Carbon
Comparison of LCA Software Tools
How to Reduce Embodied Carbon (concrete, steel, wood, aluminum, glass, insulation, refrigerants, MEP systems, interiors)
REGISTRATION:
Please Note: This is an Online Webinar. During registration please enter an active email address with the ability to receive an Access Code and Instructions for the Webinar.
All webinars will be hosted online using Zoom, unless otherwise stated.
Education Credits:
This luncheon seminar qualifies for 1.0 AIBC Core Learning Unit. To receive credit, enter a valid AIBC Registration Number during the online registration process.
To register for this event, click on the following link: Registration for Online Webinar Thursday, January 28, 2021