October 20 @ 7:00 am

-

5:00 pm
BACK TO BASICS AND BEYOND
Friday, October 20th, 2023
JW Marriott Parq
39 Smithe Street
Vancouver, BC
7:00 am – 5:00 pm

Updated September 27, 2023 6:40am
2023 BCBEC CONFERENCE & AGM Flyer
Click on picture for larger view (pdf)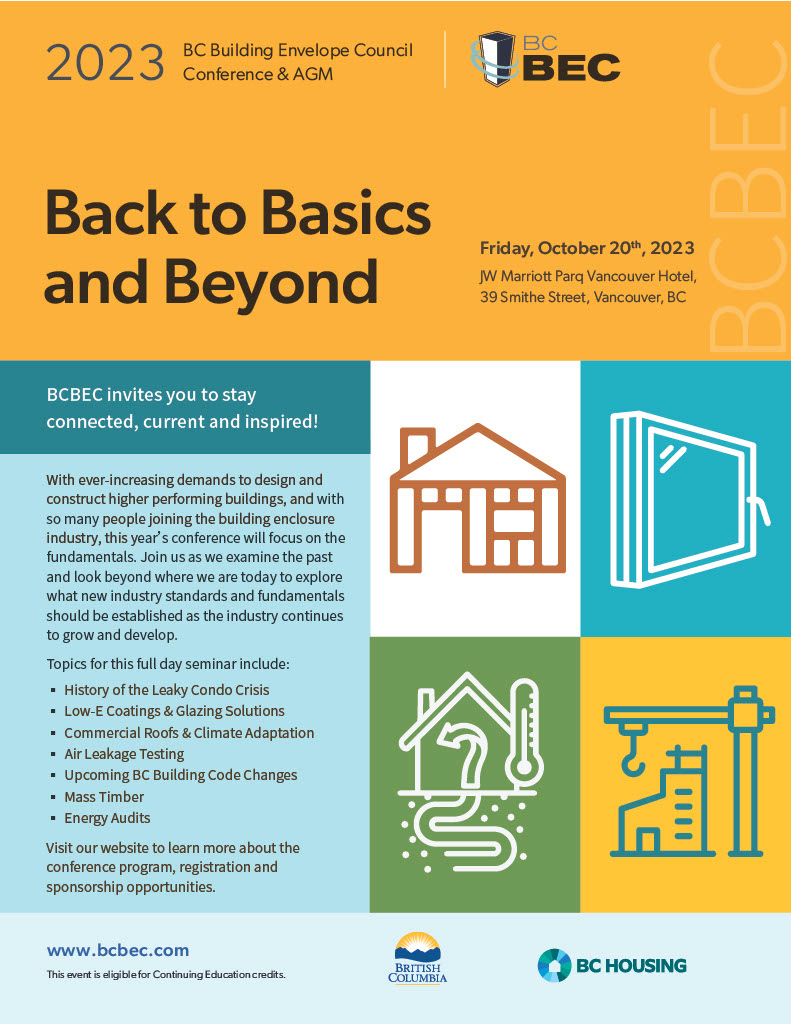 2023 BCBEC CONFERENCE & AGM Program
Click on picture for larger view (pdf)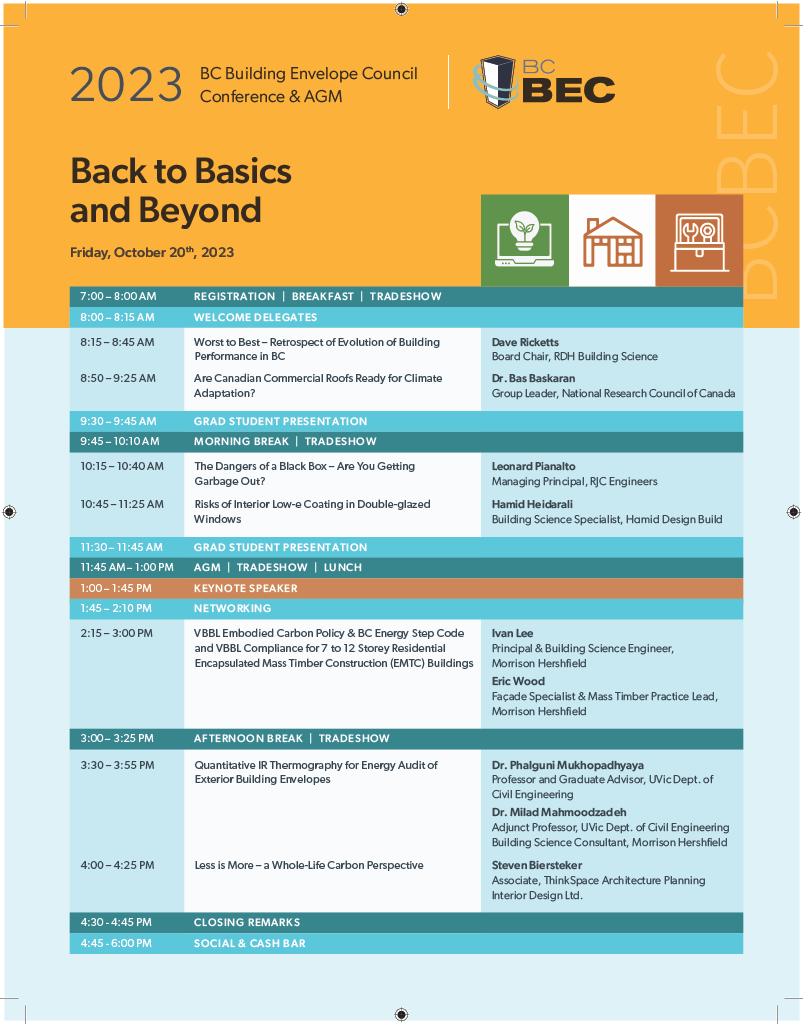 Speakers Information and Conference Presentation Summaries:
8:15 – 8:45am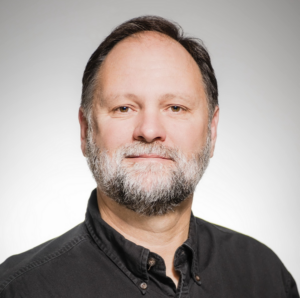 Dave Ricketts, Board Chair
RDH Building Science
Dave has been a key contributor to the evolution of building science and building enclosure technology in BC over the last 30 years. He has led some landmark policy, guideline and research related initiatives including the Survey of Building Envelope Failures in the Coastal Climate of British Columbia and the Building Enclosure Design Guide for Multi-Unit Wood-Frame Buildings. He received APEGBC's Professional Service Award in 2001 in recognition of his leadership and contributions to industry in the resolution of BC's leaky condominium problems. Dave is a past President of the BC Building Envelope Council and was the founder of RDH Building Science.
Presentation: Worst to Best – retrospect of evolution of building performance in BC
A retrospective of the evolution of building performance in British Columbia; bringing us from a disaster to the best performing buildings in North America.
8:50 – 9:25am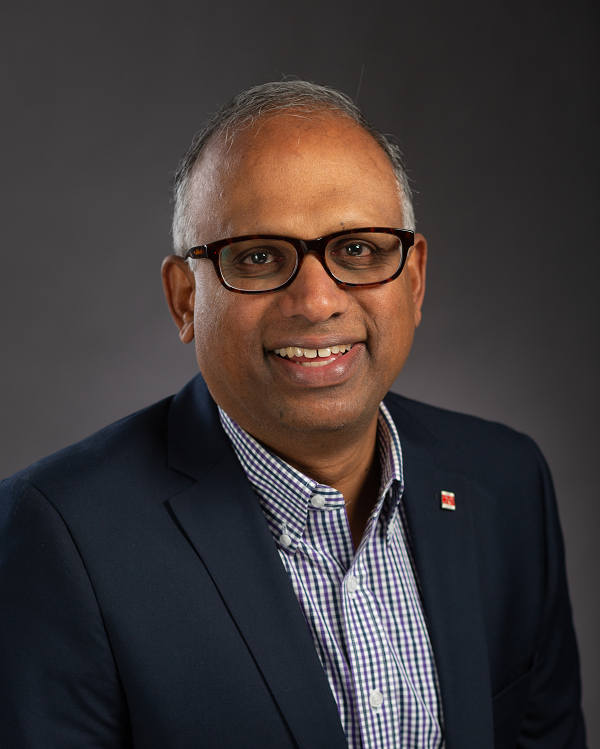 Dr. Bas Baskaran, Group Leader
National Research Council of Canada
Dr. Baskaran is researching the wind effects on building envelopes through experiments and computer modeling at NRC. As adjunct professor at the University of Ottawa, he supervises graduate students. As a professional engineer, he is a member of Roofing Committee on Weather Issues (RICOWI), IIBEC, ASCE, SPRI, ICBEST, and CIB technical committees. He is a Research advisor to various Task Groups of the National Building Code of Canada and member of the wind load committee of American Society of Civil Engineers. He has authored and /or co-authored over 300 research articles and received over 30 awards, including Frank Lander award from Canadian Roofing Contractors Association, Carl Cash Award from ASTM and recently elevated as Fellow of IIBEC. Dr. Baskaran was recognized by Her Majesty Queen Elizabeth II with Diamond Jubilee medal for his contribution to fellow Canadians.
Presentation: Are Canadian Commercial Roofs Ready for Climate Adaptation?
Roofs, when subjected to weather elements, are a major contributor for insurance claims. In collaboration with the North American roofing community, NRC supported the development of a new standard, "CSA A123.26 – Performance Requirements for Climate Resilience of Low Slope Membrane Roofing Systems". CSA A123.26 is the first of its kind and provides holistic solutions to increase roof resiliency.
The standard is intended to be used by building designers, building owners, building code officials, product manufacturers, and installers. This presentation will discuss the three distinct parts of the CSA 123.26 framework:
a) determination of climate zone severity classes for NBCC locations,
b) selection of a roof resilience index, and
c) adaptation measures commensurate with the chosen climate zone severity, resiliency index and performance levels with the help of an interactive user tool.
Ready-to-implement design solutions will be presented along with practical case studies.
10:15 – 10:40am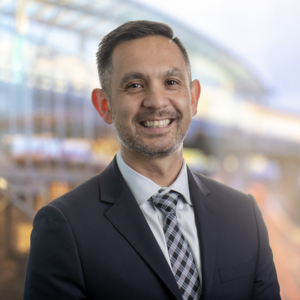 Leonard Pianalto, Managing Principal
RJC Engineers
Leonard's experience as an engineering consultant and the specialty manufacturing industry spans over 25 years. He is technically minded, client-focused and results oriented.
Leonard oversees a diverse team of engineers and technologists to deliver a wide array of services including building enclosure design, energy modelling, heritage preservation, structural restoration, condition assessments, demolition planning, seismic upgrading, façade engineering and specialty structural engineering. In his technical practice, Leonard focuses on custom façades and building maintenance solutions and is an industry leader in these areas. He routinely presents best practices, emerging technologies and current standards at conferences across Canada.
Leonard completed his bachelor's degree at the University of British Columbia, and his master's at the University of Calgary. He is a part-time instructor for the School of Construction and the Environment at the British Columbia Institute of Technology (BCIT) and the principal editor of the Glazing Systems Specifications Manual. He continues to be very active within EGBC, is the Former Chair of the Canadian Glass Association's Technical Committee, and is the Former Chair of the Professional Practice Committee for the Structural Engineers Association of British Columbia.
Presentation: The Dangers of a Black Box – Are you getting Garbage Out?
Modern buildings are becoming more and more like Swiss watches with increasingly complex components. The technical demands on architects and engineers are challenging the age-old euphemism that "it's not rocket science". No, it's not; it's building science.
Meanwhile, advanced software tools have become increasingly available. Fueled by the financially competitive landscape of consulting engineers and architectural studios this may be resulting in an unintended consequence – solutions to complex problems are too often relegated to non-technical people relying on very advanced software tools with deceptively easy to use interfaces.
There are many such examples. This session will look more closely at Thermal Bridging: a topic for building designers now being brought into the forefront of concerns by permit authorities. How easy is it for one to load a CAD file into one of the many commercially available software packages, only to have results readily generated and published with little to no regard for the underlying thermodynamic principles upon which it is founded? It may look like engineering, but is isn't. Big decisions are made from these numbers that can have real consequences to our comfort, our financial well being, and to our planet. So, what are the pitfalls and the perils, and what should we do about it?
10:45 – 11:25am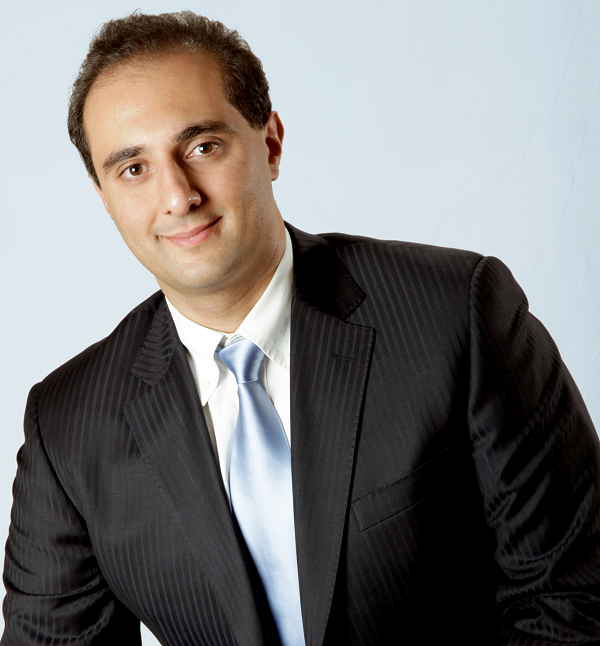 Hamid Heidarali, Building Science Specialist
Hamid Design Build
Hamid is a building science specialist with a strong passion for high performance buildings that minimize their impact on the environment, while providing superior experience for occupants. He has been providing building science engineering on a wide range of projects in Canada over the past 17 years. Hamid taught building envelope courses to Master's Students at British Columbia Institute of Technology from 2015 until 2020, and offers holistic building envelope workshops for construction professionals on a regular basis.
Presentation: Risks Associated with Interior Low-E Coating in Double-Glazed Windows
Supported by physics and Computational Fluid Dynamics (CFD), this presentation goes over the 1st phase of a research study that analyzes the impact of the room-side low emissivity coating on the condensation resistance of double-glazed windows. Scenarios will be evaluated for double-glazed windows (single vs double low emissivity coating) inside a fully exterior insulated concrete, and a split-insulated wood-framed wall assembly, along with the extension of the same analysis to a triple-glazed window. The presentation underlines the importance of a holistic approach towards energy efficiency to avoid performance failures and nuisance for end users.
1:00 – 1:45pm
Keynote Speaker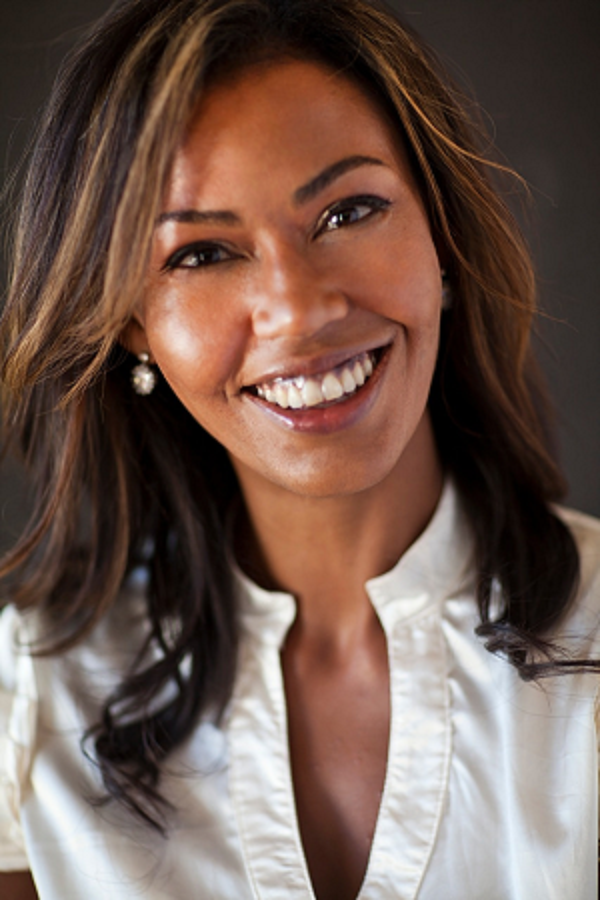 Juliette Powell, Futurist & Data Speaker
National Speakers Bureau
Juliette's expertise comes from her focus on the responsible deployment of AI, ethical data exploration, the impact of Fintech, as well as the search and removal of negative biases. Her combined knowledge from her research at Columbia University and her work with multinational companies like Intel Labs and governmental institutions provide a unique perspective. She is able to identify the patterns and practices of successful business leaders who bank on ethical AI and data to win.
In 2023, she released her latest book and speaking topic: The AI dilemma – 7 Principles for Responsible Technology
Her live commentary on Bloomberg, BNN, NBC, CNN, ABC and BBC and powerful presentations at institutions like The Economist, Harvard and MIT emerged from her lifelong interest in community-building combined with a deep knowledge of the people, technologies and business practices at the forefront of connected society.
Juliette's consulting services include global strategy and scenarios around AI and data, banking, mobile, retail, and social gaming which are employed by corporate, government and media organizations including Intel Labs, Reuters, the United Nations, Warner Brothers, l'Union des Banques Suisses, the Department of Justice, the Department of Finance, Microsoft, Nokia, Research in Motion, The Red Cross, Cirque du Soleil, IBM, the World Bank Group, the International Finance Corporation (IFC) and the International Chamber of Commerce (ICC) who have a permanent seat at the UN general assembly.
In 2011, Juliette began working with the E-G8, an extension of the G8 summit, created to inform G8 leaders on the future of the internet and connected society.
Bilingual, Juliette consults and gives keynotes in both English and French.
2:15 – 3:00pm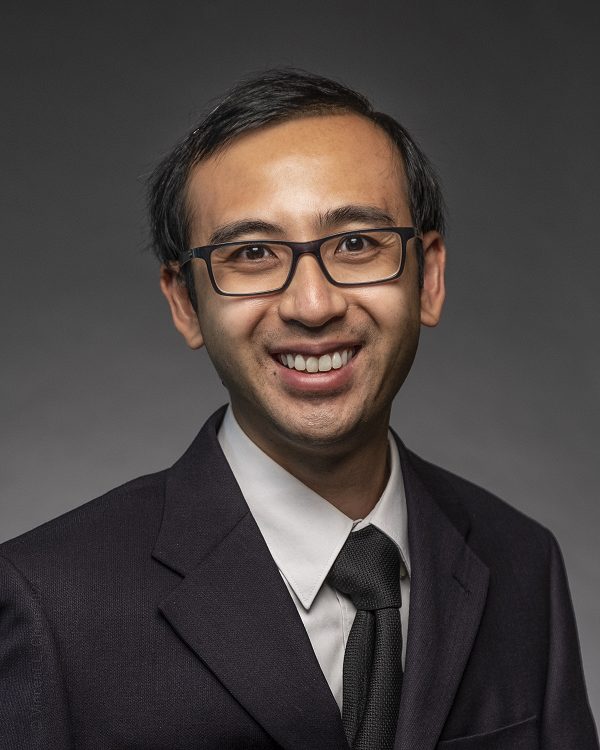 Ivan Lee, Principal & Building Science Engineer
Morrison Hershfield
Ivan is a Building Science Engineer in the Building Performance Analysis department at Morrison Hershfield. Ivan has been working in the field of building science for over 13 years and has extensive experience with evaluating thermal and hygrothermal performance building envelope assemblies including 3D thermal simulations for the Building Envelope Thermal Bridging Guide. Ivan also has experience in whole building life cycle assessment (LCA) and is a member of the Carbon Leadership Forum British Columbia chapter (CLF BC) and the Structural Engineering Institute (SEI) Sustainability Committee.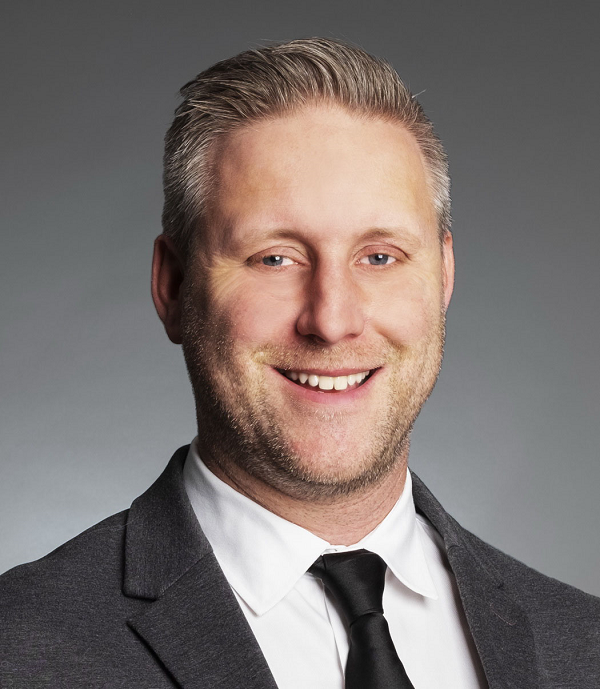 Eric Wood, Façade Specialist & Mass Timber Practice Lead
Morrison Hershfield
Eric is a technical subject matter expert and the Mass Timber Practice Lead within the MH Façade Engineering group having spent the past several years overseeing the commercialization of mass timber and unitized façade building components for commercial, residential, and multi-family construction. Eric has project-specific experience in design-assist specialty engineering, supply-installation logistics, and infield review of complex prefabricated mass timber projects.
Presentation:
VBBL Embodied Carbon Policy & BC Energy Step Code and VBBL Compliance for 7 to 12 Storey Residential Encapsulated Mass Timber Construction Buildings
This presentation will outline upcoming policy changes on embodied carbon emissions for buildings in the City of Vancouver and their potential impact on building design and construction. The topics covered include an overview of embodied carbon, whole-building life cycle (wbLCA) modelling, and general approaches to reduce embodied carbon emissions. Results of a comparative feasibility study on Encapsulated Mass Timber Construction (EMTC) will also be presented to show how operational and embodied carbon emissions may change for typical multi-unit residential buildings of various construction types.
3:30 – 3:55pm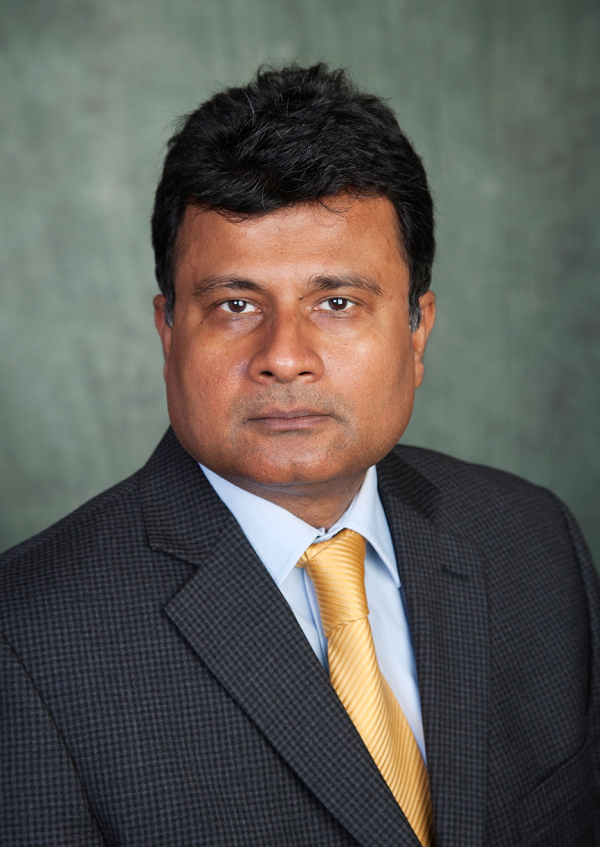 Dr. Phalguni Mukhopadhyaya, Professor and Graduate Advisor
UVic Dept. of Civil Engineering
Phalguni is spearheading teaching and research activities in the areas related to the design of building envelopes and structures at the University of Victoria (UVic). During the last two decades, he has developed numerous research collaborations with industry, academic and government organizations, and his research outputs (i.e., novel materials, design methodologies, test procedures, etc.) have influenced many changes in building construction practices in Canada and beyond. He has led and contributed to the development of several national and international standards/guidelines for the performance evaluation of novel construction materials and systems which have been widely adopted by the construction industry. He has received several awards/recognitions and is currently a registered Professional Engineer in the Province of British Columbia.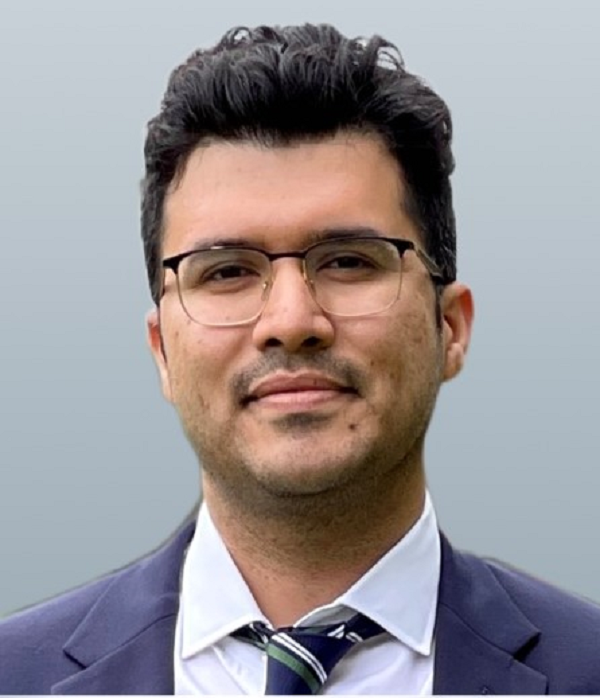 Dr. Milad Mahmoodzadeh, Adjunct Professor
UVic Dept. of Civil Engineering
Milad has obtained extensive research, work, and teaching experience in the field of building science during his studies at the University of Victoria and working as a building science and energy consultant in the industry. His expertise spans numerous areas of research that promote the application of engineering to challenges of building science, heavily focused on field energy performance monitoring and assessment of buildings utilizing real-time data-driven tools such as IR cameras as well as design and analysis of high-performance buildings using simulation tools for commercial, institutional, and multi-unit residential buildings across Canada. Milad approaches problem-solving collaboratively and encourages innovative research opportunities for industry professionals, colleagues, students, and collaborators.
Quantitative Infrared Thermography for Energy Audit of Exterior Building Envelopes
Condition assessment of exterior building envelopes for energy retrofit is a challenging task for building engineering professionals. Traditional methods based on physical condition assessment, energy modelling and study of construction details are time-consuming and expensive. Moreover, these methods do not represent the actual in-situ performance of the building envelopes. Infrared thermal imaging (i.e., infrared thermography) can be a powerful and inexpensive tool for rapid in-situ energy audits of exterior building envelopes. At present infrared thermography is used by building engineering professionals for qualitative condition assessment. This presentation will introduce a methodology that can convert traditional qualitative infrared thermography data to a novel quantitative Infrared Index (IRI) for relative performance comparison. A web-based tool that can convert infrared thermography data to IRI will also be demonstrated.
4:00 – 4:25pm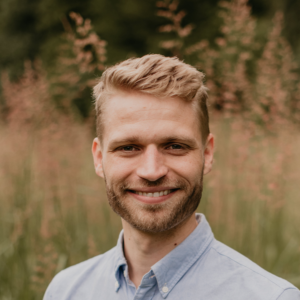 Steven Biersteker, Architect AIBC, Associate
ThinkSpace Architecture Planning Interior Design Ltd.
Steven Biersteker is an architect by day and a content creator by night. He works as an architect and associate at Thinkspace Architecture Planning Interior Design Ltd, where he leads sustainability efforts. To help drive the AEC industry forward, Steven has been creating daily content on LinkedIn for nearly 2 years, where he writes to over 13k followers about architecture, carbon, and the industry. He is also the author of a weekly newsletter titled "The Carbon Architect," which focuses on simplifying carbon topics for everyone to understand.
Presentation: Less is more – a whole-life carbon perspective
For the last half-century, building enclosures have focused on two things: keeping the moisture out and keeping the heat in. It's building enclosure 101 – energy performance and water management. While the importance of these hasn't changed, carbon should take a front seat alongside these metrics to inform our design approach. With a whole-life carbon perspective, we can have a more holistic view of our impact on the environment. Don't be fooled – more insulation isn't always better, at least not from a carbon perspective!