October 30, 2020 @ 8:30 am

-

12:00 pm
2020 BCBEC HALF-DAY WEBINAR & AGM VIDEO AND PRESENTATIONS
Follow this link for 2020 BCBEC Half-Day Webinar Video and Presentations
BUILT ENVIRONMENT IN THE NEW WORLD
Friday, October 30th, 2020
Online Webinar
2020 BCBEC HALF-DAY WEBINAR & AGM FLYER:
Click on picture for larger view (pdf)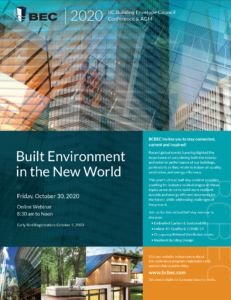 2020 BCBEC HALF-DAY WEBINAR & AGM PROGRAM:
Click on picture for larger view (pdf)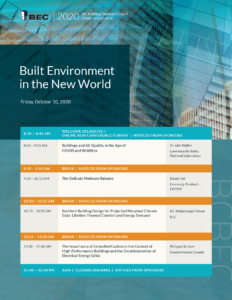 Speakers' Bios and Detailed HALF-DAY WEBINAR Presentation Summaries: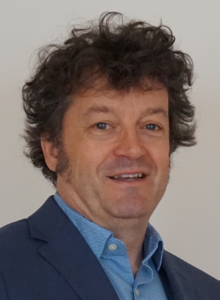 Iain Walker
Lawrence Berkeley National Laboratory
Dr. Iain Walker is a scientist at Lawrence Berkeley National Laboratory. He has more than 30 years of experience as a building scientist, conducting research on indoor air quality, ventilation, and reducing the energy and CO2 impacts of buildings. His current research focuses on smart ventilation, home retrofits and building electrification technologies. He is the chair of the US national residential ventilation standard (ASHRAE 62.2) and serves on standards/technical committees for ASHRAE, ASTM, RESNET and other national and international organizations. He is an ASHRAE Fellow, leads the US DOE efforts on IAQ in homes and international efforts with the IEA's Air Infiltration and Ventilation Center. He currently serves on the Residential Team of the ASHRAE COVID 19 Epidemic Task Force.
Presentation: Buildings and Air Quality in the Age of COVID and Wildfires
The recent COVID pandemic and the recurring wildfires on the west coast have raised serious questions about how we design and operate buildings. There has been a tremendous increase in public awareness of how health is related to the air we breathe and the need for building developers, designers, builders, managers and occupants to understand best practices to manage IAQ-related health risks. This presentation will provide a general background of the health hazards presented by COVID and wildfires and guidance on how best to address these hazards from a buildings/indoor air perspective. This will include discussion of mechanical systems such as ventilation, filtration/removal technologies, and air movement control, and provide links to other useful resources.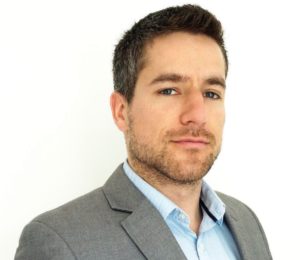 Philippe St-Jean
Philippe St-Jean is a LEED BD+C AP, WELL AP, and a certified Passivhaus consultant and course instructor. With over 20 years of experience in the construction industry, Philippe is a sustainable construction consultant working on reducing the environmental impacts of construction projects through the development and implementation of sustainable construction and operational strategies, standards, tools, and practices.
Presentation: The importance of embodied carbon in the context of high performance buildings and the decarbonization of electrical energy grids
A high-level overview of the importance of embodied greenhouse gas (GHG) emissions as they relate to conventional and high-performance building construction. The presentation will include a look at the role of embodied GHG emissions in the global emissions profile, as well as a general breakdown of embodied GHG emissions by building system and applicable strategies to drive down the operational and embodied GHG emissions profile of buildings.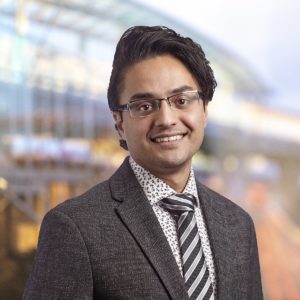 Mohammad Fakoor
RJC Engineers
Dr. Mohammad Fakoor is the technical lead for the building performance team at RJC Engineers, and his work involves project work, technical review, and education for energy modelling, airtightness testing, research, and carbon life cycle analysis. Mohammad has worked on a variety of projects including emerging solar energy applications, energy efficiency of residential/commercial/industrial buildings, carbon life cycle assessment(LCA) analysis for concrete/steel/timber structures, and building enclosures airtightness testing. This multifaceted work requires combined expertise in heat transfer, thermodynamics, fluid flow, HVAC and building science. A published author and lecturer, Mohammad actively contributes to his field through practice and research with his work extensively cited in pertinent literature
Presentation: Resilient Building Design for Projected Morphed Climate Data: Lifetime Thermal Comfort and Energy Demand
The presentation provides an overview of the potential climate projections by morphing weather files. The learning objectives include determining the occupant thermal comfort and Thermal Energy Demand Intensity (TEDI) for naturally cooled buildings for future warmer climate. A case study would be presented to demonstrate a thermal comfort study for a residential building for the future.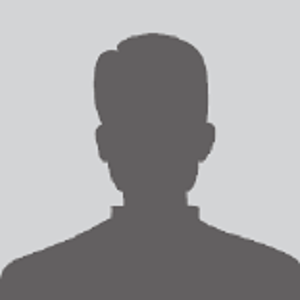 David Hill
Eneready Products Ltd.
David Hill is the President and owner of Eneready Products Ltd., and is highly respected for his technical expertise. As one of Canada's leading experts in residential and small commercial ventilation systems and technology, David is a popular presenter of code ventilation requirements and a variety of ventilation topics. David has been working exclusively in this area since 1980 and tirelessly pursues his vision of Eneready as a company whose main goal is healthy, fresh air.
Presentation: The Delicate Moisture Balance
While ventilation is very important, and we hope it soon becomes a recognized a trade on its own, it is all too commonly confused with air circulation, mixing, filtration and sometimes even dehumidification. To make matters worse, even the terms used to quantify the rates required, such as AC/hr and the square foot sizing, is wrong. Further, the final insult, even good ventilation equipment is seldom installed well. The primary intention of ventilation is to exhaust first then dilute (down) that remaining of a dwelling unit's prime pollutant, that is the moisture produced by the living, breathing and respirating cooking and bathing occupants. You only have to visit small, single-level, electrically heated (chimney-less) dwelling units or motel suites to see and smell clear evidence that these are chronic problems. Most people just accept the smells, mould issues and health problems blissfully unaware. The objective here is to clear the air from the cloud of confusion.