Conference Program: Click on picture for larger pdf view with links 
(Updated July 11, 2016)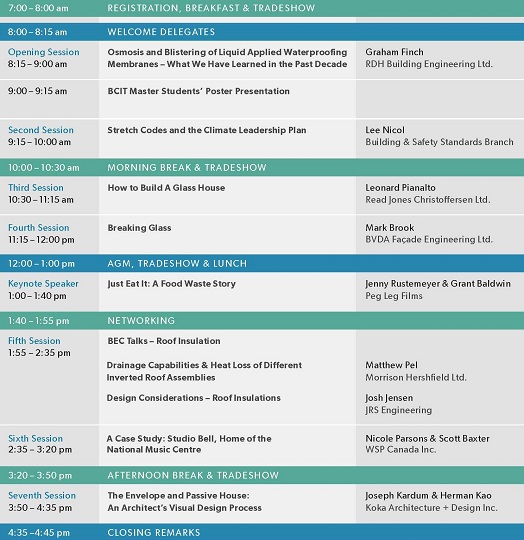 Speakers' Bios and Detailed Conference Presentation Summaries:
(Updated July 5, 2016)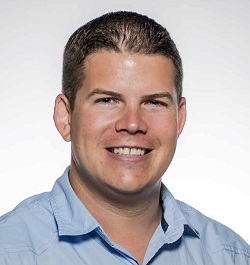 Graham Finch
RDH Building Engineering Ltd.
Graham Finch, MAsc, P.Eng is a Principal and Building Science Research Specialist with RDH. He leads RDH's building science research group and is actively involved in numerous projects ranging from building and building products research to forensic investigations, building monitoring studies, hygrothermal modeling, and new construction. Graham has co-authored several publications and practical industry guideline documents on building enclosures and regularly presents on a wide range of building science topics at various industry events throughout Canada and the US. In addition to RDH, Graham is a part-time instructor at the British Columbia Institute of Technology where he teaches building science courses to students at the Diploma and Masters levels.
Presentation:
Osmosis and Blistering of Liquid Applied Waterproofing Membranes – What We Have Learned in the Past Decade
Cold-applied liquid waterproofing and roofing membranes of various chemistries have become increasingly popular in past decades, particularly over concrete podium slab, roof decks, and planters in protected/inverted roofing applications. While cold-applied membranes have their benefits in waterproofing due to their ease of use and economics – they have had their share of problems. Several years ago the roofing industry began to find systemic water-filled blisters under many of these cold-applied membranes, in cases so severe that the premature replacement of these membranes has now become commonplace. Water filled blisters often become visible within the first 5 years of service and progressively get worse with expanding pressure until entire roof areas are consumed. Water leaks occur and floating pavers are a common side effect. Many years ago the cause of the blisters had the industry scratching its head and a wide range excuses from inadequate membrane thickness and pin-holes, detailing, shoddy workmanship, to outward vapor drive were supposedly to blame.
Almost a decade ago a study was initiated to find the physical building science mechanism responsible. This study encompassed field studies, building monitoring, and several iterative laboratory experiments, until eventually the water transport process of osmosis through the membrane was confirmed. This presentation covers the story of how the phenomenon of osmosis was discovered, the physical mechanism of osmotic blistering and the scenarios where it can occur, and the new testing protocol developed. The test results for a wide range of new and aged membranes commonly used within the roofing and waterproofing industry will be presented along with recommendations for the material properties needed to prevent osmotic blistering from occurring.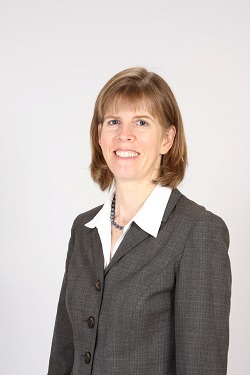 Lee Nicol 
Building & Safety Standards Branch
Lee Nicol, P.Eng is Acting Director of Policy and Code Development at the Building and Safety Standards Branch with the provincial government. Lee's professional and academic experience range from engineering to planning to public administration, both in Canada and abroad. She was a core team member for the drafting of the Building Act and currently oversees the energy and climate work in the Branch.
Presentation: 
Stretch Codes and the Climate Leadership Plan
The Province is undertaking a number of initiatives related to building energy efficiency and greenhouse gas emission reduction. This presentation will review actions announced in the Climate Leadership Plan and the latest update on the development of B.C.'s energy efficiency stretch code.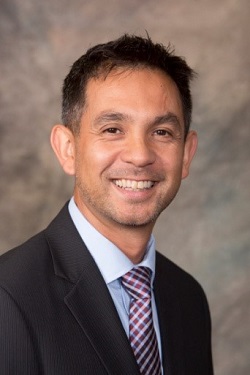 Leonard Pianalto
Read Jones Christoffersen Ltd.
Leonard Pianalto, M.Sc. (Civil), P.Eng, FEC, LEED AP, is a Project Engineer with over 20 years of experience specializing in the restoration of existing buildings. In his role as an Associate at RJC in the Building Science and Restoration Team, Leonard leads a team of 8 engineers. His work is focused in the areas of glazing and cladding, fall protection and earthquake design. In addition to his project experience, Leonard is passionate about making a contribution to industry and the community as reflected in his publications and committee involvement. He is also a part time instructor at BCIT in the School of Construction and the Environment.
Presentation:
How to Build A Glass House
This talk will be aimed at discussing some interesting challenges that we faced in projects involving glass. The focus will be on the use of glass as a structural material rather than a finishing/ building enclosure element including glass floors, beams, bearing walls, point supports, shear walls, and roofs.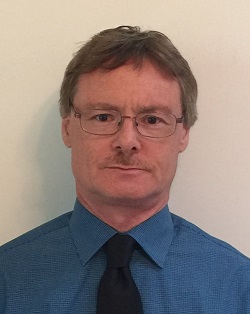 Mark Brook
BVDA Façade Engineering Ltd.
Mark Brook, B. Eng., M. Eng., P. Eng. is a principal of BVDA Façade Engineering Ltd. Mark is an industry leader with respect to cladding and glazing design. He has been involved as a façade consultant on many of the country's tallest, largest and most complex glazed building projects.
Building on a formal education in structural engineering (B. Eng, M. Eng.) Mark began his career in structural engineering which eventually lead to a chief engineer's role at one of Canada's large glazing contractors. After exposure to the contracting side Mark moved to Morrison Hershfield Ltd. leaving the firm as a principal in the building envelope division to found Brook Van Dalen & Associates in 1993. Starting with Library Square in Vancouver and extending to major projects across the country the firm, now BVDA Façade Engineering, has a national presence with respect to façade design, testing and construction. Mark is active in the industry involved in standard development and industry committees primarily related to glass and its use in buildings.
Presentation:
Breaking Glass
Contrary to some claims to the contrary 'glass breaks'. It is a perfectly elastic brittle material that is subject to imperfections and will fail under the right (or wrong) conditions. When glass breaks and there is no one present to witness it the term 'spontaneous breakage' is held up as the cause of failure. However all glass breaks for a reason and given the proper investigation the cause of failure can usually be isolated.
This presentation will focus on two particular modes of glass failure highlighted by recent events. News outlets would have led you to believe the sky was falling in Toronto and for that matter in Seattle, Austin and Chicago in the summer of 2011. Spontaneous breakage of balcony glass received much attention and resulted in changes to City practices and special amendments to building codes and a new draft national standard.
On a quieter note reports of spontaneous breakage of spandrel glass were on the rise much to the consternation of new building owners. The standard specification of heat strengthened spandrel glass was apparently now not sufficient to meet the installed conditions.
Reviewing the investigations of the above breakage events provides insight into why glass breaks and how to move forward to reduce future events.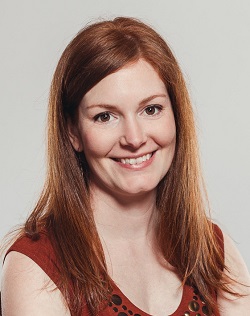 Jenny Rustemeyer, Peg Leg Films
Keynote Speaker
Jenny Rustemeyer is a Leo Award-winning producer with Peg Leg Films, a tiny production company that makes socially conscious films to inspire big personal action. She produced and was a subject in documentary 'The Clean Bin Project' which chronicled a year-long competition to live zero waste. More recently, she produced 'Just Eat It: A Food Waste Story' (Knowledge Network) which premiered at Hot Docs in 2014 (top 15 audience choice) and went on to win 13 awards, play hundreds of community and festival screenings, garner over 12mil trailer views on facebook, and be broadcast prime time on MSNBC.
Presentation:
Just Eat It: Food Waste Story
We all love food. So how could we be throwing nearly half of it in the trash?" Jen and her partner Grant have been using film to inspire sustainable action since 2009. Their latest film Just Eat It dives into the issue of food waste from farm, through retail, all the way to the back of the fridge. Get the inside scoop on the making of this entertaining documentary and why we should all care about this seemingly innocuous issue.  What can we learn from their story to help us inspire behaviour change in our own lives and work?"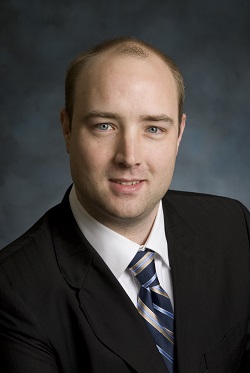 Matthew Pel 
Morrison Hershfield Ltd.
Matthew Pel, B. Tech, Eng.L. has over 15 years of experience specializing in the building science industry. Mr. Pel has a Building Engineering Diploma (BCIT), a Construction Management Degree (BCIT), and is an Engineering Licensee with APEGBC. Mr. Pel works within the building science group at Morrison Hershfield. He works on new construction projects, in-house research and development, building envelope rehabilitation/renewal, historical restoration, assessments, and depreciation reports.
Presentation:
BEC Talks – Roof Insulation:
Drainage Capabilities and Heat Loss of Different Inverted Roof Assemblies
Energy use in buildings throughout BC and Canada has attracted significant attention over the past decade. In BC, rainwater management is a critical aspect of designing a durable and energy efficient building envelope. This HPO funded, presentation will provide an overview of the research completed by Morrison Hershfield relating to different drainage scenarios for inverted roofs and the associated heat loss for the different drainage. Items evaluated during this project include:
Testing instruments and equipment
Heat flux through the different inverted roof assemblies
Leakage rates in terms of water drainage at the surface of the insulation and the membrane level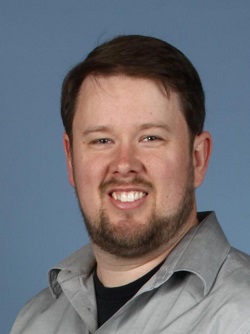 Josh Jensen 
JRS Engineering
Josh Jensen, AScT, CHI, RRO, RRC, is head of the roofing division at JRS Engineering and an associate of the firm. An RCABC-accepted roof inspector, RCI Registered Roof Observer (RRO) and Registered Roof Consultant (RRC), he specializes in roofing and waterproofing of all types, including energy-efficient and green systems and assemblies. He consults on all aspects of investigation, design and construction, including systems and integrations design, field quality review, roofing and cladding shop drawings production, and wind uplift design for roofing systems.
Actively involved in industry, Josh currently sits on the Boards of Directors for BCBEC and RCI Western Canada Chapter. He also sits on the RCABC Technical Committee and serves on the Underwriters' Laboratories standards technical panels for Roof Wind Uplift Resistance and Roofing Covering Testing. He is regularly asked to provide roofing and waterproofing, technical education and support to various industry and professional groups throughout Western Canada and the Pacific Northwest United States.
Presentation:
BEC Talks – Roof Insulation:
Design Considerations – Roof Insulations
The majority of roof designs will incorporate some form of insulation to provide a thermal separation from interior to exterior; however, there are a lot of options with respect to insulations especially within conventionally insulated roofs. This presentation will focus on what the numbers on the tech data sheet mean from a design perspective and where to look further for additional information to ensure that all aspects of the design are considered so that failures do not occur from a simple misunderstanding.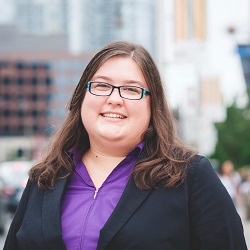 Nicole Parsons 
WSP Canada Inc.
Nicole Parsons, B.Eng. is a member of WSP's National Building Science group. She is a Project Manager and Technical Lead based in WSP's Hamilton, Ontario office. She also manages WSP's National Façade Centre of Excellence. Nicole's 10 years of consulting experience focus primarily on building enclosures for new and existing buildings in Ontario and Alberta. Her project experience includes health care, post-secondary, high-rise commercial and residential, as well as specialty spaces with stringent interior environmental requirements.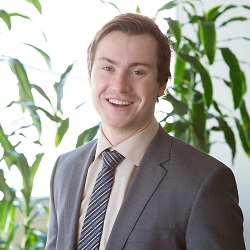 Scott Baxter 
WSP Canada Inc.
Scott Baxter, BSc. Eng. is a member of WSP's National Building Science group and based in Calgary, Alberta. Scott has been with WSP as a Project Associate since 2014. He has taken a multi-disciplinary approach to the start of his career getting exposure to many types of building enclosure and parking garage remediation and new construction projects. Scott's largest contributions have come during his role as field reviewer for the new Studio Bell, Home of the National Music Centre, where he conducted over 80 site visits and reports.
Presentation:
A Case Study: Studio Bell, Home of the National Music Centre
This presentation will look at the design and construction of the building enclosure for Studio Bell, Home of the National Music Centre (NMC), located in Calgary's East Village. The stringent interior conditions required in the galleries to showcase in NMC's collections coupled with the extremely cold Calgary winters, demanded a high performance enclosure. While performance was non-negotiable, so was the building's finished appearance. This presentation will explore the solutions employed to provide a building enclosure that complied with the owner's aesthetic and performance requirements.
Herman Kao & Joseph Kardum 
KOKA Architecture + Design Inc
Herman Kao, Architect AIBC LEED AP and Joseph Kardum, Architect AIBC LEED AP are Principals in the Vancouver studio of KOKA Architecture and Design Inc, an architectural practice in British Columbia with a special interest in sustainable architecture and healthy living environments.  Committed to contemporary, innovative and sustainable architecture, the team focuses on creating healthy and cost-effective architecture, including the Passive House concept, with the ultimate goal of positively impacting the lives of each person within the community.
Presentation:
The Envelope and Passive House: An Architect's Visual Design Process
Ideas, Problems, and Collective Solutions…  These are the basis of each sustainable building project.
Built forms are being designed with tighter envelopes to address the growing interest in energy savings within single-family and multi-family homes, such as the Passive House standard in Canada.  While many factors come into play when designing a sustainable building, all are not evident to all parties during the design process.  Therefore this presentation will take a team approach to identify some aspects of the architectural design process as it relates to various building envelope challenges associated with sustainable architecture, and it will pose the question: How can you contribute to the creative commons for sustainable building?