June 21, 2018 @ 11:00 am

-

2:00 pm
Time:
11:00 AM–11:20 AM: Registration
11:20 AM–11:50 AM: Combustible Cladding Supports
11:50 AM–12:30 PM: Lunch
12:30 PM–   2:00 PM: Combustible Window Frames
ABOUT THE PRESENTERS:
David Steer, M.Eng P.Eng, CP, Principal, LMDG Building Code Consultants
AND Michael Bousfield, Technical Director of Cascadia Windows & Doors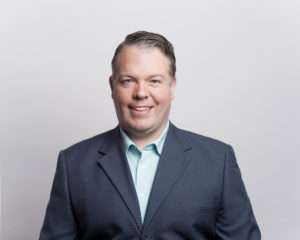 David Steer is a Professional Engineer with over 13 years of experience in fire protection and life safety building code consulting services. He has provided building code and fire protection consulting services on hundreds of projects primarily in British Columbia but also across Canada. His experiences includes the development of fire protection concepts for assembly and educational occupancies, fire and smoke modelling and computational fluid dynamics, and development of building code alternative solutions.
David became a Certified Professional in 2012 and has served on the City of Vancouver Certified Professional Advisory Committee since 2014 and is completing his second term as chair. In David's capacity as a Certified Professional, he reviews building designs prepared by other registered professionals for compliance to building code reports outlining applicable building code requirements and works to find solutions for various types of building projects.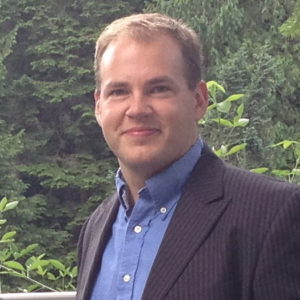 Michael Bousfield is one of the most well-versed technologists in fiberglass window and door technology in BC.  In 2005, Michael attended BCIT to prepare for a career shift from logistics to architecture and building engineering. Two years later, he entered the full-time BCIT program of Architecture & Building Engineering Technology, specializing in Building Science. He completed this program with honours, and was awarded BCBEC/BCIT Building Science Award for his academic achievements.
During his studies at BCIT, Michael also worked for RDH Building Engineering as a building science technologist. He performed forensic investigations into building enclosure failures, designed rehabilitation programs, and performed field review and testing for large-scale new and rehabilitation construction projects.
In 2009, Michael pursued the opportunity to focus his technical knowledge and experience in building science to a specific sector of the industry – windows. He is now the Technical Director of Cascadia Windows and Doors. At Cascadia, Michael blends two distinct roles – marketing, and technical development.
The blend of these roles allows Michael to serve clients and consultants in a technical support role, and also to serve Cascadia's own team by directing internal technical development, testing, and engineering.
ABOUT THE TOPIC: Combustible Windows and Combustible Façade Components in Non-Combustible Construction – Testing, Research, and Expanding Methods for Compliance
We desperately need better energy efficiency from building enclosures, from both windows and insulated wall assemblies.  Today, the best products and components to enable this are generally made from low conductivity materials.  Most of these materials also happen to be combustible – at least, to some extent.  Even so, combustible components such as cladding supports and window frames can be safely used in non-combustible construction.
For new products that lead the industry for enabling better energy efficiency, a creative and careful approach is required for demonstrate safe use and code compliance.  There is rarely a defined path to code compliance.  Testing, engineering, and often fire code consulting is required by manufacturers or project teams.
This Presentation Provides:
A brief update on new technologies and then examines two cases:
1. Combustible cladding supports: A manufacturer's journey to demonstrate safety of a component for exterior insulated walls in non-combustible construction, plus a few differences from USA and Canadian code compliance.
*   Obstacles, codes, and lessons learned
2. Combustible window frames: A summary of an exciting and in-progress NRCan and industry partners research program, aimed at developing the science to safely expand the use of combustible windows in non-combustible construction, and explore a code change.
*   Update on large-scale fire testing
*   Perspectives from a manufacturer (and research partner)
*   Perspectives from a fire code consultant
*   Options for developing alternate solutions for code compliance now
*   Recent positive reception from City of Vancouver
Learning Objectives:
1. Understand the significance of low conductivity components to building enclosure energy efficiency
2. For insulated walls:
a) Understand the lack of code language to address or assess these components
b)Understand what testing and code consulting was necessary for a product manufacturer to demonstrate safety and compliance for an innovative product
3. For window systems:
a) Understand Canadian codes limits for using combustible windows in non-combustible construction
b) Develop awareness of a new testing program and positive results aimed at expanding applications for combustible windows
c) Understand the technical approach and possible options for providing code compliance through an alternate solution from a code consultant


Seminar Presentation:
Combustible Windows and Combustible Façade Components in Non-Combustible Construction – Testing, Research, and Expanding Methods for Compliance
David Steer
LMDG Building Code Consultants
&
Michael Bousfield
Cascadia Windows & Doors

June 2018