September 27, 2018 @ 12:00 pm

-

2:00 pm
ABOUT THE PRESENTER:
Anton Van Dyk, Centra Windows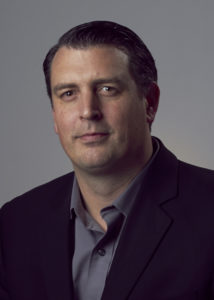 Anton Van Dyk has 20 years of building envelope related consulting and construction experience.  Anton is currently the Vice President of Sales and Business Development for Centra windows as well as being involved its Research and Development department.  Anton has been actively involved in overseeing the implementation of new windows standards into its manufacturing and sales departments.
Prior to his involvement with Centra Windows, Anton was actively involved in the building science consulting industry,   this included consulting on multi-million dollar building envelope rehabilitation projects on existing occupied buildings and small scale repairs including deck and window upgrades.  New construction experience consists of mixed use wood and concrete frame construction for low and high rise buildings along with speciality projects such as an addition to library and the design of a modern performing arts center.
Building envelope experience ranges from standard rainscreen concepts to high performance pressure equalized rainscreen cavities to pre-cast wall systems.  Anton specialized in air barrier concepts along with continuous exterior insulation methods.
Anton has worked with multiple window and glazing products ranging from curtain wall, window wall, storefront, fiberglass and vinyl tilt-and-turn and most commonly used nail-on flange windows.  Anton has helped develop window testing protocols and is actively involved in the field testing of windows and doors.
Anton has been involved in many building restoration construction projects ranging from full cladding replacement to window retrofitting on high exposed buildings and low exposed single family homes.
ABOUT THE TOPIC: Selecting Windows for the Step Code, how U values and solar heat gain achieve specific Step Code Tiers and common missteps
Learn how windows can optimize the energy efficiency of a house by diving into the technology behind the glass and the frame. Gain insight into how window U values and solar heat gain can impact code compliance and specific steps of the energy step code. Understand the unintended consequences with selecting windows with high solar heat gain. How to address life safety in the building code and when is tempered glass required.
Seminar Presentation:
Selecting Windows for the Step Code, how U values and solar heat gain achieve specific Step Code Tiers and common missteps

Anton Van Dyk
Centra Windows
September 2018