November 26, 2020 @ 11:45 am

-

1:45 pm

11:45 am Registration, housekeeping
12:00 pm – 1:00 pm Presentation
1:00 pm – 1:30 pm Q&A
1:30 pm – 1:45 pm Webinar still open, general discussion among attendees
1:45 pm Webinar Ends
ABOUT THE PRESENTER: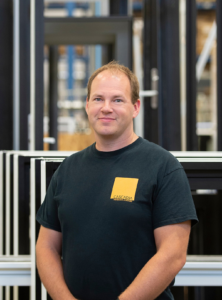 Michael Bousfield, Technical Director
Cascadia Windows & Doors
Michael Bousfield, Technical Director at Cascadia Windows & Doors, is one of North America's most well-versed technologists in fiberglass window and door technology. Involved in developing the world's first Passive House certified fiberglass window as well as the world's first fiberglass window wall, Michael works closely with Cascadia's commercial and residential clients creating custom solutions for high-performance fenestration systems.
ABOUT THE TOPIC:
Navigating Emerging Building Energy Performance Standards (BEPS) – Cost-optimizing performance through a building-envelope-first design approach
More and more jurisdictions are implementing Building Energy Performance Standards (BEPS) to help address the poor energy efficiency of buildings—a key contributor to greenhouse gas emissions and overall energy consumption.
While some of these new standards may seem restrictive or simply adding costs, many in fact offer increased design flexibility. But to capitalize on the opportunity, it requires a change in design thinking.
This presentation explores a more comprehensive and integrated approach to envelope and fenestration energy performance, with a focus on ways to cost-optimize energy-efficiency at a whole-building scale.
Through a review of the BC Step Code & the Seattle Energy Code-2018, this presentation will demonstrate how a 'building-envelope-first' design approach can help meet emerging BEPS as well as offset costs associated with high-performance materials.
REGISTRATION:
Please Note: This is an Online Webinar. During registration please enter an active email address with the ability to receive an Access Code and Instructions for the Webinar.
Education Credits:
This luncheon seminar qualifies for 1.0 AIBC Core Learning Unit. To receive credit, enter a valid AIBC Registration Number during the online registration process.
To register for this event, click on the following link: Registration for Online Webinar Thursday, November 26, 2020