June 20, 2019 @ 7:30 am

-

12:00 pm
Time:
   7:30 AM –   8:30 AM  Registration and Breakfast
   8:30 AM –   8:45 AM  Introduction from BCBEC and Engineers and Geoscientists BC
   8:45 AM –   9:45 AM  Pursuing Passive: NYC Large Scale Retrofit Study by Yetush Frank, Building Energy Exchange
   9:45 AM –10:00 AM  Coffee Break
10:00 AM –10:30 AM  Zero Emissions Building Retrofit Action Plan by Micah Lang, City of Vancouver
10:30 AM –11:30 AM  Higher Performance Buildings by David Taguchi and Ryan McNamara, RDH Building Science Inc.
11:30 AM –12:00 PM  Open Q & A session
8:45 AM – 9:45 AM
Pursuing Passive: NYC Large Scale Retrofit Study by Yetush Frank, Building Energy Exchange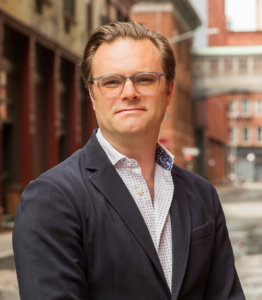 ABOUT THE PRESENTER:
Yetsuh Frank, AIA/LEED BD+C
Building Energy Exchange (BE-Ex)
New York
Yetsuh Frank is the Managing Director of Strategy & Programs for the Building Energy Exchange (BE-Ex), an independent nonprofit that connects the real estate and design communities to building energy and lighting efficiency solutions. Through education, exhibits, technology demonstrations, and research — BE-Ex drives change across all 5.5 billion square feet of NYC's buildings, the single biggest contributors to our greenhouse gas emissions.
As the Managing Director, Strategy & Programs, Yetsuh is heavily involved in every aspect of the organization, from content development to fundraising to program management and is directly responsible for the strategic direction of their programs, including symposia of highprofile speakers, professional technical training, exhibits and research.
An Architect as well as an educator, Yetsuh has over 20 years of experience in green building and sustainability, holding the Director of Programs Position at Urban Green Council for a number of years and previously worked on a diverse range of projects including the Tutu Center, the Sports Museum of America and the Geothermal Well Field for the General Theological Seminary in Manhattan- the at the time the largest geothermal well field in the region.
Yetsuh chaired the LEED 2009 Regionalization Task Force for the Northeast Corridor Region,has been a LEED Subject Matter Expert and a member of the USGBC Core Team. He was selected in 2007 by the Climate Project to be among the 1000 volunteers trained by Al Gore to present "The Inconvenient Truth" slideshow on the global climate crisis.
Yetsuh received his Bachelor of Architecture from the University of Oregon in 1995.
ABOUT THE TOPIC:
Pursuing Passive: NYC Large Scale Retrofit Study
Join us for presentation by Yetsuh Frank of the Building Energy Exchange (BE-Ex) on their report Pursuing Passive, an in-depth study of converting an existing, New York City high-rise multifamily building to the Passive House standard while it remains fully occupied. Working with the Passive House Institute and Steven Winter Associates, BE-Ex have analyzed the most effective set of strategies to upgrade the envelope, mechanical and other systems to meet the demands of EnerPHit, the Passive House standard for retrofits. The report outlines the challenges of upgrading each system, recommends the ideal phasing of such work, and details the myriad benefits to both owners and occupants of such a deep, holistic retrofit.
Similar to many cities, New York City's "80 x 50" climate action goal will require most buildings to undergo significant retrofits. The 15 story, post-war building selected for the study represents an important building type with unique challenges. The report carefully maps a pathway for even fully occupied buildings of this type to reduce their overall energy use by more than 60% and their heating energy by more than 80%. Such an effort represents a radical transformation of the building, with highly improved comfort and air quality, as well as a marked increase in asset value.
The Building Energy Exchange is a center of excellence dedicated to reducing the effects of climate change by improving the built environment. BE-Ex accelerates the transition to healthy, comfortable, and energy efficient buildings by serving as a resource and trusted expert to the building industry. To this end they develop education, training, exhibits and other resources that are delivered at their center of excellence in Manhattan. In addition to many other partnerships, BE-Ex is the founding hub of the United Nations International Network of Centres of Excellence in High Performance Buildings, in which Vancouver's Zero Energy Building Exchange (ZEBx) is close partner.
10:00 AM – 10:30 AM
Zero Emissions Building Retrofit Action Plan by Micah Lang, City of Vancouver
ABOUT THE PRESENTER:
Micah Lang, M.A., Senior Green Building Planner
City of Vancouver
In his current role with the City of Vancouver, Micah is helping shape city and provincial policy on carbon retrofits for existing buildings, with a focus on multi-family and commercial buildings. During his time at the City, Micah also served as the C40 City Adviser for Vancouver, focusing on building retrofits and fostering collaboration with global cities in this area. Prior to these roles, Micah worked for ten years assisting local governments around the world with planning and implementation of sustainability and climate change mitigation programs. Micah holds a Master's degree in Energy and Resources from the University of California, Berkeley and a Bachelor's degree in Environmental Science from The Colorado College.
ABOUT THE TOPIC:
Zero Emissions Building Retrofit Action Plan
City of Vancouver staff is working on the development of a Zero Emission Building Retrofit Action Plan, which will be brought forward to Council in the second half of 2020. The ZEBR-A Plan will include a proposed regulatory structure and supporting actions that will allow the City to meet its targets of 50% reduction in emissions by 2030 and 80% reduction by 2050. Micah Lang is leading the development of the plan, and in his presentation will share staff's preliminary thinking on key actions and regulatory considerations and solicit input from attendees.
10:30 AM – 11:30 AM
Higher Performance Buildings by David Taguchi and Ryan McNamara, RDH Building Science Inc.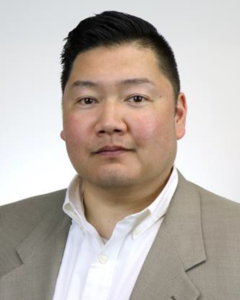 ABOUT THE PRESENTER:
David Taguchi, Eng.L., RRO
RDH Building Science Inc.
For over 15 years, David has provided building envelope and roofing engineering consulting services throughout British Columbia, Alberta, Saskatchewan, and the United States. As a Building Science Specialist on RDH's Repair, Renewal, and Rehabilitation (3R) team, his expertise lies in investigations, system and integration design, roof and cladding shop drawing review, and construction field review.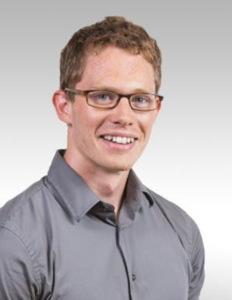 ABOUT THE PRESENTER:
Ryan McNamara, M.A.Sc., EIT
RDH Building Science Inc.
Ryan is an engineer-in-training (EIT) specializing in building science, building energy analysis, and HVAC system design. He is actively involved on existing and new construction projects spanning from condition assessments to monitoring data analysis.
ABOUT THE TOPIC:
Higher Performance Buildings
Energy Efficiency Upgrades: Design and Installation Challenges on Building Enclosure Rehabilitation Projects. A look at a sample of energy studies on existing buildings followed by a few case studies of retrofits. The title 'Higher Performance Buildings' indicates that the focus is on making buildings better than the typical retrofit while understanding there are constraints in the process.