September 19, 2019 @ 12:00 pm

-

2:00 pm
ABOUT THE PRESENTER: Rod Nadeau, Vidorra Developments Ltd.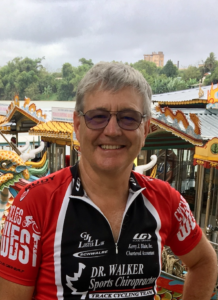 Rod Nadeau is one of the Principals of Vidorra Developments, Whistler. He has worked in the development and construction industry since 1979. He has a Bachelor of Business Administration and Accounting from Concordia. Rod is the founding President of the Sea to Sky Chapter of the CHBA, he has been involved in the R2000 program building several demonstration homes including an EnviroHome and an R2000 MURB in 2003, a member of the BC CHBA team that developed Built Green BC. Rod oversees the design and construction details and consultants to produce the high-performance standards the company is known for.

ABOUT THE TOPIC:
Rod will discuss his approach to construction of high performance (Step Code Level 4 or near net zero energy) multi-unit residential buildings in a cost effective, market driven driven approach. He will discuss how to simplify high performance construction details so that any Carpenter or Tradesman can easily understand and install them properly. They cannot take longer to do, cost more or be more complicated than the way they are done now. He has put the ideas into practice. A recently completed market driven 45 unit residential building in Pemberton has exceeded modelled performance – with total energy consumption for all energy use of 71 kWh/m2/year (this includes common services and lights, heating, lighting, and all dwelling occupant loads).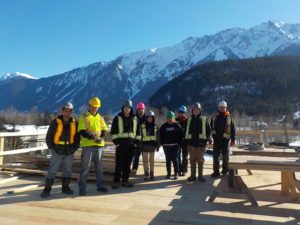 TS'ZIL Learning Center Carpentry Class of 2019
Orientation Day at Orion job site

REGISTRATION:
All WALK-UPS (non pre-registered attendees) must pay a blanket price of $65.00, including Students and Members.
Education Credits:
This luncheon seminar qualifies for 1.0 AIBC Core Learning Unit. To receive credit, enter a valid AIBC Registration Number during the online registration process.
To register for this event, click on the following link: Vancouver Luncheon September 19, 2019