NEW VIDEO OF WORKSHOP NOW AVAILABLE ONLINE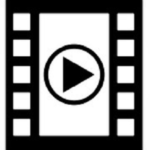 Presented by the British Columbia Building Envelope Council (BCBEC) and BC Housing
Join local and international industry experts as they share the latest research results, case studies, as well as successful design and construction practices. Learn about government initiatives to support more efficient, functional and resilient buildings. The event will provide opportunities for discussions about current issues facing industry practitioners such as:
cost effective and energy efficient homes
indoor air quality and thermal comfort
building envelope systems
window and roof installation
The workshop focuses on Part 9 and Part 3 residential construction.
HALF-DAY WORKSHOP PROGRAM
Click on picture for larger view (pdf)